During my research I pretend to document
the different plants and colors of the Mexican landscape.

As well to develop a conceptual map composed by seven textile pieces of contemporary art with different techniques that involve the essence of the organic world from which they come and the mood and aesthetics of the land.

Within my interests is to explore the laser cutting, embroidery, printmaking, weaving and patchwork.

One of my goals is to promote an alternative way to produce pigments that is extremely necessary for textile production in order to attend the global
climate crisis.
At the same time this project it is an approach to the natural world and a way to create awareness about our textile consumption and our
environmental impact.

In conclusion the Mexican Map of Botanical
Colors it is a manifesto about connecting with the earth through textile practices, betting on sustainable methods and documenting the ancestral printing technology used mainly by ancient cultures around the world.

As well to express my identity and recognizing my indigenous heritage in the colors of the mexican landscape.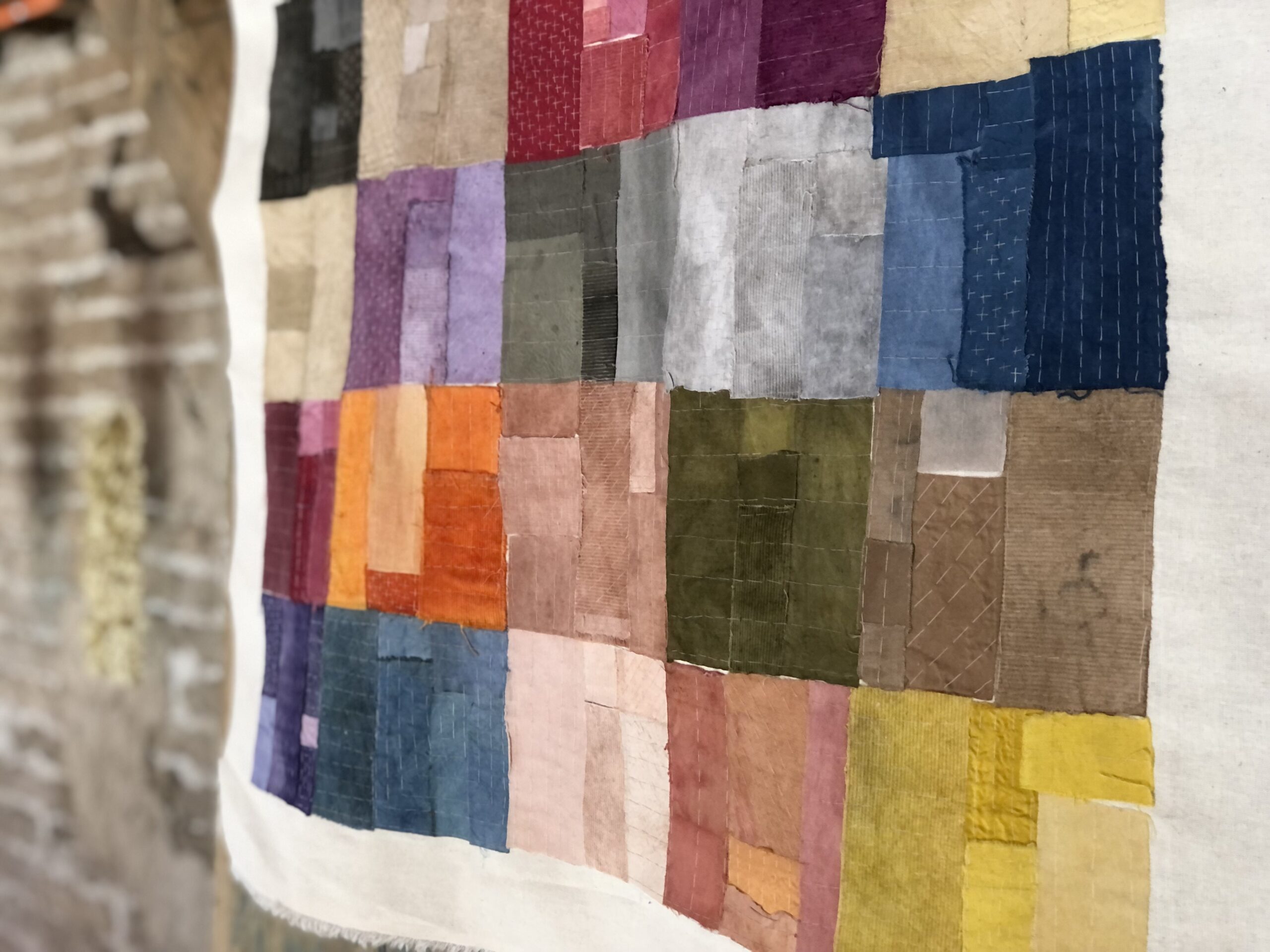 Plants_ Cochineal, Blck Beans, Avocado, Indigo, San Juan Herb, Gobernadora, Clay, Qallnut, Seaweed, Marygold
Fabrics_ Linen, Cotton, Silk, Pana
100 x 80
México
2021